The year 2017 will be quite big for the scuba diver Erlendur Bogason. It'll be the anniversary of incredibly many things that are involved with the underwater world in Eyjafjörður.
Because of this big year of 2017 we're going to through the timeline of certain events and offer diving to some very special places.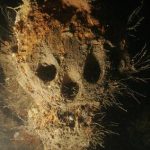 1917

The wreck Standard is sunk in Pollurinn, the harbour of Akureyri, 100 years ago.
1937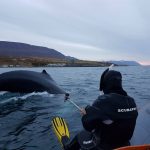 The company Kveldúlfur hf. built the herring factory in Hjalteyri, where Strýtan Divecenter is currently located, 80 years ago.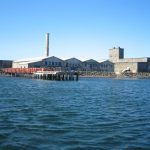 1967
According to local sources all melting of the herring was finished 50 years ago.
1987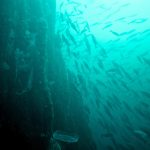 The coast guard is charting the fjord and is specially looking for the chimneys that were put in the old sea charts by fishermen charting the fjord with weights and a line. The coast guard does not find them with modern technology and takes them off the charts. They were declared non existent 30 years ago.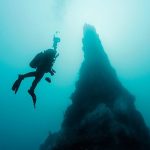 1997
Erlendur along with his team, friends and local sources Erlendur found two wrecks in Eyjafjörður, one in Þórsnes and another one close to Hrísey.
When doing a friend a favor Erlendur found the wreck Standard in the harbour of Akureyri.
Erlendur was the first one to dive the hydrothermal chimneys in Eyjafjörður, he managed to do that with his friend Árni Halldórsson on the boat Níels Jónsson.
2007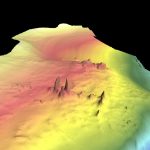 Arnarnesstrýturnar were declared a protected area, the second one in the fjord, but the first one was Strýtan in 2001.
Erlendur is also the only one who has dived the other chimney, that one rises to 33 m and has the bottom depth of 90 m. Since there are 20 years since he dived that one last time, Strýtan Divecenter is going to have a tec dive down to the vent with some very experienced divers that want to dive the vent that only one person has been diving before. It is currently without a name and we'll need your help to name it.
The other special tour that we're going to have is the Wreck tour, where we'll dive all these 3 wrecks.
These tours will be for a limited time and only few tours. More information will be on our webpage and facebook soon or if you have any questions don't hesitate to contact us.