Erlendur Bogason is a professional photographer, commercial diver and a PADI Master Scuba Diver Trainer.
In many Icelandic families is a long line of fishermen and Erlendur's family is no exception. Erlendur started as a fisherman by following in his father's footsteps, and his grandfather's before him etc., but he knew that this was not his way to go, so he decided approach the ocean in a different way. Instead of staying above water he chose to discover what was underneath the surface.
Diving experience
Erlendur works as a commercial diver specializing in Research Diving and underwater photography. Since 2010 he has been operating diving trips with tourists at the chimney areas, Ásbyrgi canyon, Grímsey Island as well as teaching diving as a PADI instructor. He also serves on the committee for the protection of the submarine hydrothermal chimneys in Eyjafjörður, North Iceland.
Erlendur started his diving career diving for Sea Urchins (Strongilocentrotus droebachiensis) in 1993. Three years later took a job at the Marine Research Institute of Iceland, where he learned underwater research from his mentor Karl Gunnarsson, marine biologist. Together Erlendur and Karl did underwater research by the volcanic island Surtsey where they dove by the new lava in Vestmannaeyjar. They also did research on sea urchins in Eyjafjörður, the ocean quahog (Arctica Islandica) in Þistilfjörður and many other creatures and phenomenons.
Discovery of the Hydrothermal Chimneys
In 1997 Erlendur became a certified commercial diver and he, with his captain friend Árni, decided to check out a very interesting site that they had heard about in the Eyjafjörður fjord. They decided to explore and Erlendur went in the water not knowing what to find. When he went in the water he dropped down to a strange structure at 33 m, it was the first time someone had dived down to the hydro thermal chimneys. In the right condition during winter, you can see differences in the water when the warm water meets the cold water at the surface. They decided to dive down and 15 m, Erlendur discovered the massive structure that we know now as the Strýtan, the worlds largest geothermal underwater chimney in shallow water, situated just offshore in Eyjafjörður.
The same year they also found the wreck "Standard" (a 60m long German bark Standard built in 1874), which is located near the harbour of Akureyri, along with multiple other places.
Few years later, in 2004, Erlendur was asked to check out another interesting location, that was found by a side-scan sonar. When he dived down he found a new wonder at only 24 m, another set of hydro thermal chimneys, now called Arnarnesstrýtur.
Official protector of the underwater wonders
Since this discovery Erlendur has worked with the University of Akureyri and the Icelandic Geosurvey on researching Arnarnesstrýtur. In 2007 the Icelandic minister of environment
designated Arnarnesstrýtur a protected area and Erlendur received special recognition for his work to having the area protected.
Those two areas are unique world wide and the Strýtan was protected in 2001 and the Arnarnesstrýtan was protected in 2007. Erlendur is their official protector. Now he offers guided tours there almost everyday and aims to educate people about these wonders and the beauty of the underwater world in the north Atlantic.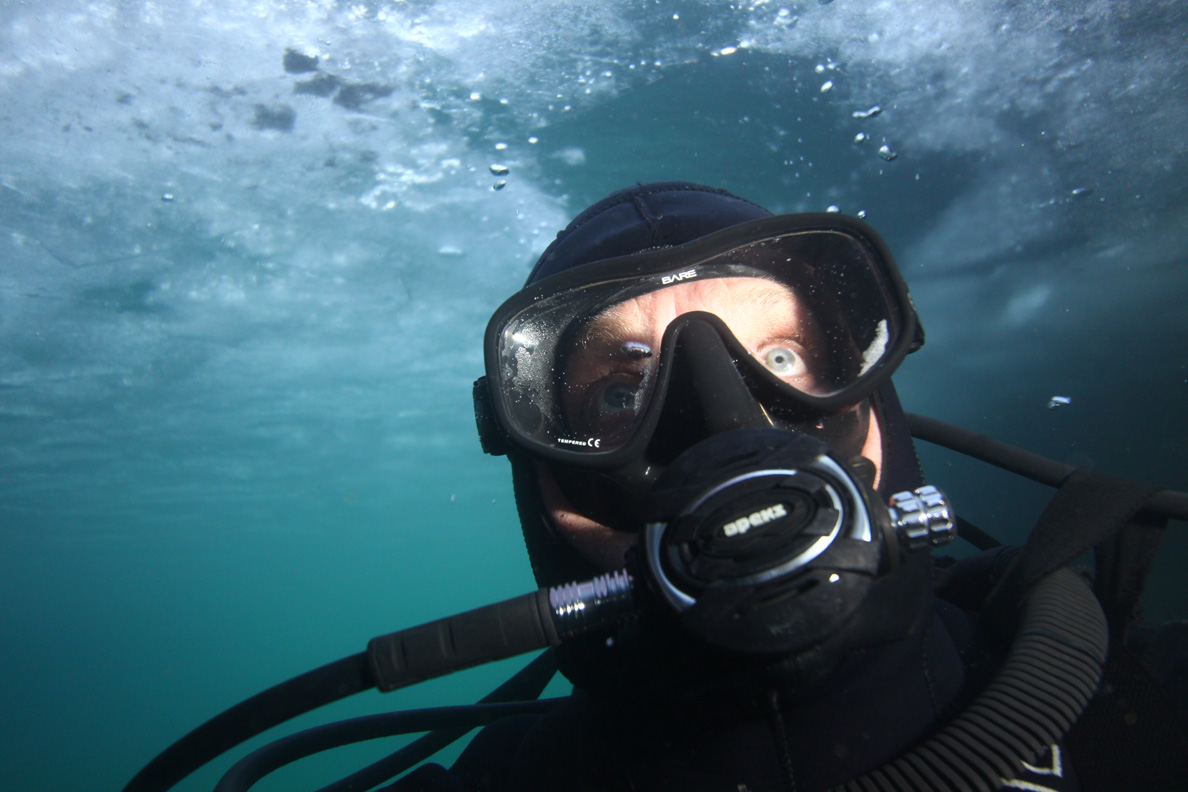 Phonenumber: +354 862 2949
Email: erlendur@strytan.is
Instructor number: PADI MDST 275423
Specialities:
Deep Instructor
Digital Underwater Photography Instructor
Dry Suit Instructor
Underwater Naturalist Instructor
Search & Recovery Instructor