Learn how to dive in the "coolest" waters
We offer a variety of scuba diving courses, everything from beginners courses up to Dive Masters internships. So far we have 9 different specialties and we hope that with the years they'll be more. We also offer Discover Scuba Diving so even if you have never tried diving before you can start here in Iceland! We have amazing facilities to practice diving, good classroom, amazing shallow training dive sites and we also work with the pool in Akureyri, Sundlaug Akureyrar to do all our pool training.
Our PADI Courses
We have a great team of instructors that have a large variety of experience in each field and work hard on increasing that experience stundent at a time. We are a team and make sure to choose the instructor that will be able to fit your needs the best, whether it's languages or special courses.
We'll make sure that every need that you might have will be fullfilled and that you get the best instruction that we can provide
Take your first steps into the diving world with us and discover the deep blue. The Open Water Certificate is an international certification that lasts you a lifetime and qualifes you to go down to 18 m with a buddy. This course takes around 3 days to complete and includes 4 ocean dives, where we take you to a different site everytime, and confined water training. Dry suit certification is included since all the dives will be done in a dry suit. Get to know a whole different world with our great instructors and divemasters that put their pride in making the experience as fantastic as possible.
Price 125.000 ISK
The second course that you can take after your Open Water Diver Course. It's 5 dives and no exams and takes only around 3 days to complete. Only diving and a lot of fun! If you don't have a dry suit certification already then you'll get one included. In the course you'll get to dive the chimneys, Arnarnesstrýtan and Strýtan.
Price: 85.000 ISK
PADI Rescue Diver Course
Íslenska: Þetta námskeið er ætlað köfurum sem hafa nú þegar nokkra köfunarreynslu ásamt Advanded Open Water réttindum. Á þessu námskeiði lærið þið hvernig á að bregðast við hinum ýmsu aðstæðum sem geta komið uppá við köfun. Þið munuð læra að koma kafara til aðstoðar bæði neðansjávar og í yfirborðinu. Einnig verður farið yfir lífgunaræfingar.
Verð 80.000,-kr
PADI Divemaster Program
Íslenska: Boðið er upp á PADI Divemaster starfsnám sem tekur nokkra mánuði og á þeim tíma vinnur nemandinn náið með kennara sínum. Námið gefur þér réttindi til að aðstoða kennara við kennslu köfunarnema, ásamt réttindum til að vera leiðsögumaður fyrir kafara. Að loknu divemaster námi getur nemandinn tekið réttindi sem PADI instructor.
Specialty Courses
This course is perfect for beginner divers or divers that are short on time. It only takes one day and includes two dives and a classroom theory. You'll learn all the basics of dry suit diving and how to use it and take care of it! A perfect course for divers that want to expand their knowledge of diving.
After this course you'll get your Dry Suit Certification.
Price: 50.000 ISK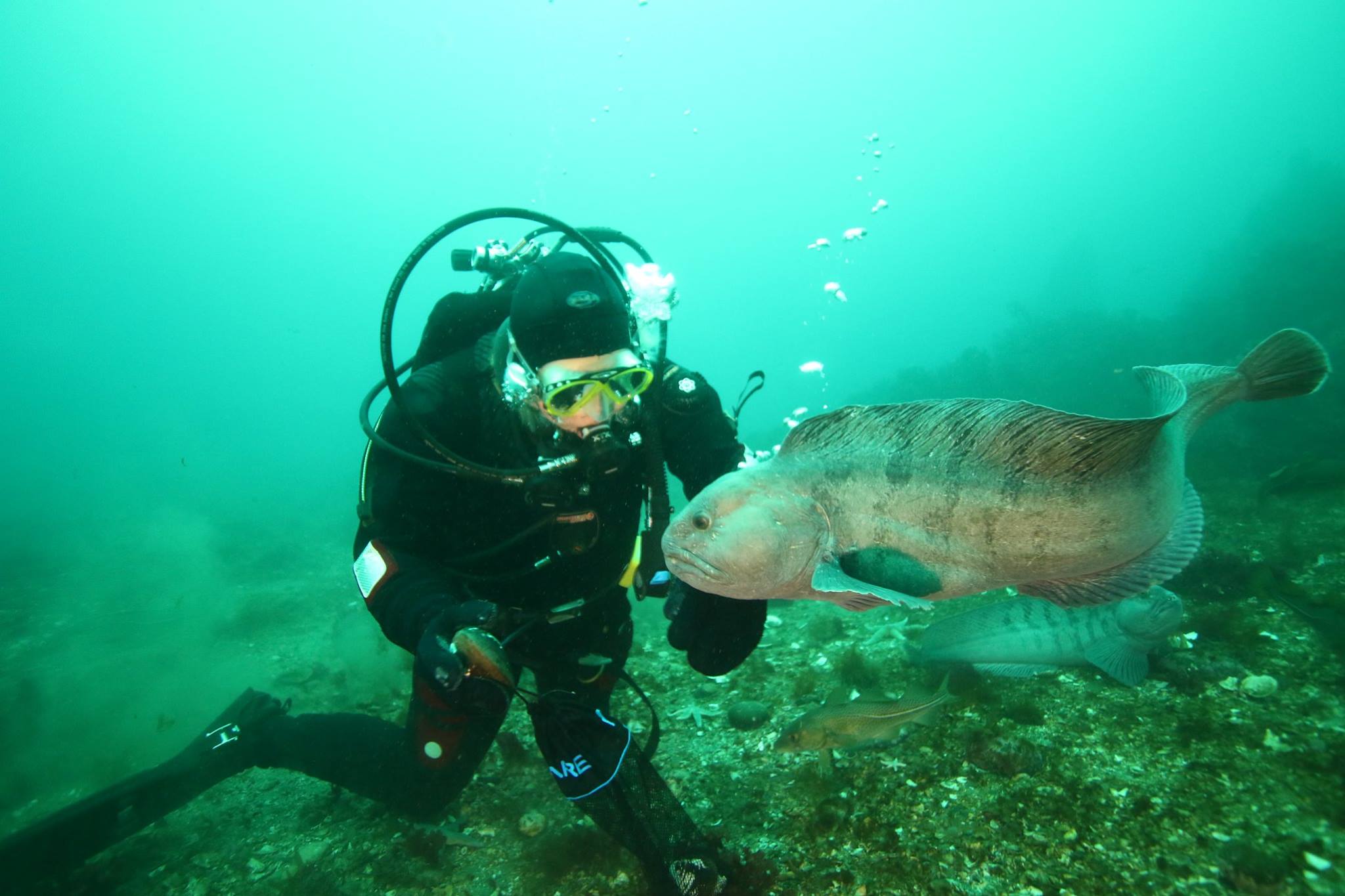 This is our more advanced dry suit course that takes the span over two days. After doing two dives in front of the divecenter you can join the group the day after to the Arnarnesstrýtan, where you can meet the wolffishes and the cod. This course is perfect for the ones that have a little more time and are a little more advanced but it's still suitable for Open Water Divers.
After this course you'll get your Dry Suit Certification.
Price: 85.000 ISK
Yet another upgrade for more experienced divers wanting to learn how to use the dry suit. After doing the training dives and the theory on the first day you can join us for the Strýtan Day Tour the day after and enjoy our wonderful chimneys! You'll also get a 15% discount on our dry suits that we're selling!
After this course you'll get your Dry Suit Certification.
Price: 100.000 ISK
Digital underwater photographer/Lærið að taka myndir neðansjávar
Learn to take still pictures and videos underwater.


Deep diver / Djúp köfun
In this course we learn diving down to 40m and you get a PADI certificate to 40m depth.
Underwater naturalist/Lærið að þekkja lífverur hafsins
You will dive in the only underwater protected area in Iceland you can learn more about the story of the strytan and the unique underwater animal life of Strytan.
Strýturnar í Eyjafirði eru einu friðuðu náttúruminjar í sjó við Ísland. Fyrir köfun er kynning á neðansjávaralífverunum á og við Strýturnar.
Search and recovery diver / Leitar og björgur köfun
Your PADI instructor, Erlendur Bogason, is also specially trained as a search and recovery diver with the Fire Department, Special Police Force and the Coast Guard in Iceland. You will learn different search techniques and recovery.
Í kennslunni er notast við kennslugögn frá PADI einnig er nemandanum kynnt leitar og björgunarköfun eins og kennt er á námskeiði hjá slökkviliðinu í Reykjavík ásamt eigin reynslu kennarans.
PADIdive instructor / PADI

köfunarkennari
Erlendur Bogason Commercial diver and PADI dive instructor.
Mobile/GSM -3548622949 E-mail: erlendur@saevor.is