Erlendur Bogason has been working on a project!
A new project, called Pro-Active Diving. The project's purpose is to create a network for divers and scientists to connect through local dive shops so that divers at any level will be able to contribute to human understanding of the ocean. It is currently funded by NORA and includes partners in Iceland, Greenland, and Faroe Islands.
To see our project's website here: Take me to the website
If you are a diver and want to contribute to the project we would really appreciate it. Take a short 5-minute survey (to help us develop as useful a platform as possible) with this the link: Contribute to the project here!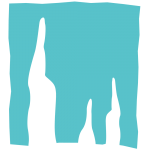 Strýtan DiveCenter