This tour is a special day tour to the North-East of Iceland. It contains one dive and one snorkeling or 2 snorkel.
The first site in the The Northen Water Circle is Nesgjá. There you can dive or snorkel in a crystal clear fissure, water temperature of 2 – 4°C. The fissure is almost a secret and a few divers visit this site every year, the ones that do though are very happy! Often the fissure is full of Arctic Char and our divers have even be attacked by ferocious ducklings. It's truly an adventure dive because after diving in the fissure you have to crawl into the lake where you can see 100 m in every direction and the cold glacial water coming from the ground. Nesgjá is almost available for every diver since the maximum depht is only around 6 m.
Litla-Á is an amazing snorkel site with the maximum depth of 1,5 m. Litla-Á was just a regular little river until a big earthquake in the year 1976 that made the river change and instead of cold water coming from the ground, it changed and the temperature went up to 24°C in some places. Litla-Á can't be described with words… It's not us being lazy it's simply the truth… You just have to go there to witness it.
After the dive and the snorkeling we head back to Hjalteyri but first there is a stop at Goðafoss to enjoy the magnificent scenery and history.
Duration and Time
The tour is around 6 – 8 hours.
In the winter time we dive according to the daylight and weather forecast.
Weather and Conditions
It's said that Icelandic weather changes every 5 minutes, that's maybe not the exact case but it can change quite rapidly and the same goes with water conditions. Be aware that we can change our tours on a short notice to ensure your safety and so you have the best experience as possible. We will stay in close contact with you and switch dates if that is possible.
It's good to bring clothes for every condition, the weather can be great in front of our divecenter, almost boiling, or it can be windy and quite cold.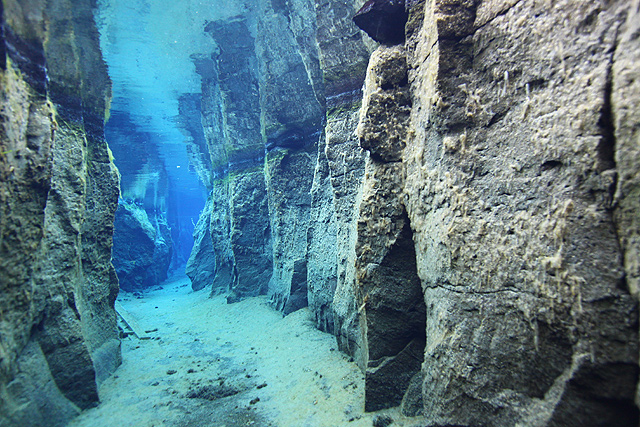 Book via email: strytan@strytan.is
Price: 50.000,- ISK per person.
Availability: All year, depending on weather. Please contact us for more info.
Included
All transport.
Experienced guide.
All equipment.
Either 1 dive and 1 snorkel or 2 snorkel.
Please Bring
Certification cards, minimum of an Open Water Diver.
Log book.
Clothes for all weather conditions.
Minimum Requirements
Open Water Diver Certification.
Some Dry Suit experience is recommended but not required.
14 years old for only snorkeling and 17 years old for snorkeling and diving.