Secret spots: 20 amazing travel destinations you've never heard of
Exploring a continental divide
7 NESGJA FISSURE, NORTH ICELAND
From above, the Nesgja fissure doesn't look like much – a watery trench reaching across boggy North Icelandic coastal plains, towards the Greenland Sea – but this almost unknown chasm, within 50 kilometres of the Arctic Circle, marks the dividing line between North American and Eurasian continental plates.
Formed by an earthquake, it was discovered in 2009 by dive operator Erlendur Bogason, after his car became stuck in the snow-encased canyon. For the few fortunate enough to dive or snorkel through the Nesgja fissure, enveloped in a thick dry-suit for warmth, the experience has many qualities of a dream.
Only three metres deep, the water is opalescent Caribbean blue and so clear that it appears like a tunnel with no end. On either side, a fine web of green algae clings to the volcanic rock, wafting like chiffon in a tropical breeze.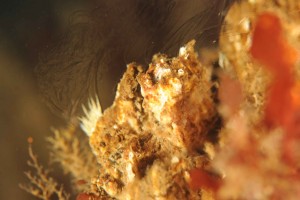 While Iceland has better-known chasms, such as the Silfra fissure, nearer the capital Reykjavik, which attract thousands of visitors, less than 100 a year dive in Nesgja.
And with the island being one of the planet's youngest landmasses, widening by five centimetres a year where these continental plates collide, the experience can genuinely be called unique.
– Daniel Scott
Need to know: Dive or snorkel Nesgja with Erlendur Bogason's Strytan  Divecenter (strytan.is), staying at nearby Ytri-Vik farm. See farmholidays.is. Both are near Iceland's second-largest town, Akureyri, an hour's flight from Keflavik, with icelandair.com. For traditional Icelandic seafood dishes melded with Japanese cuisine, try Rub23 (rub23.is) in Akureyri.