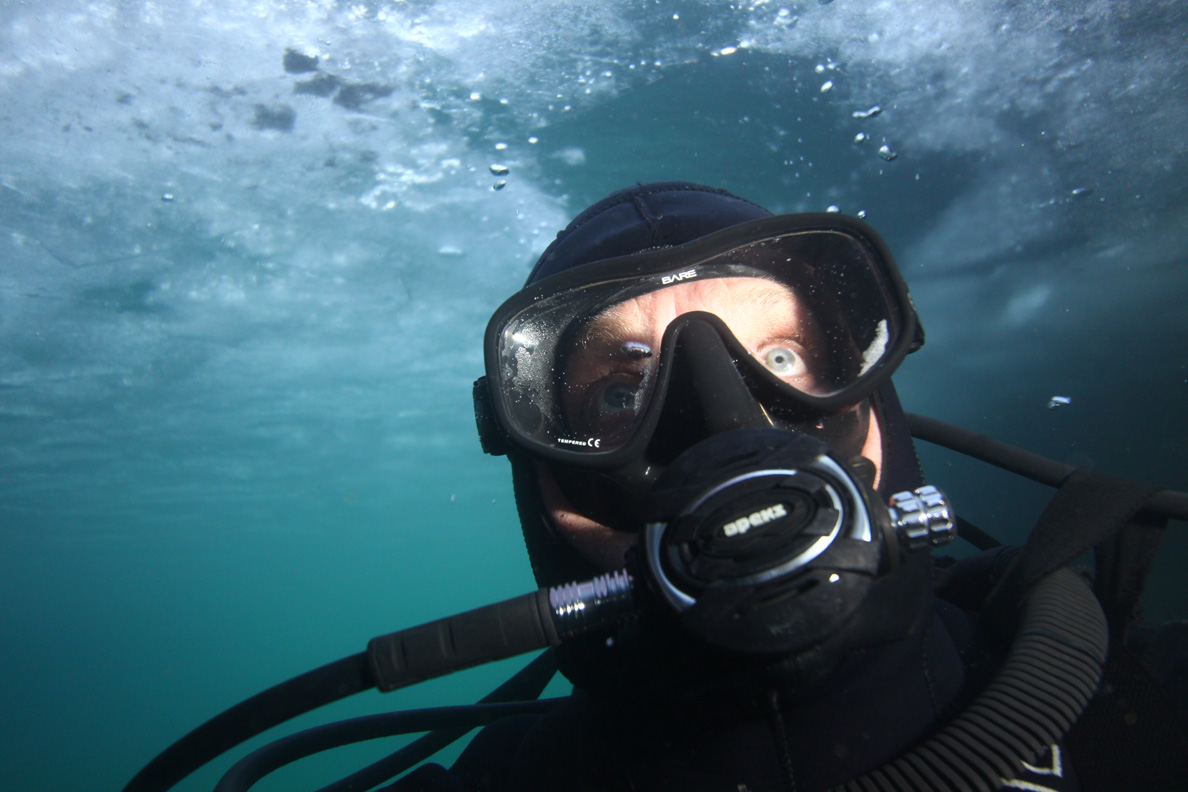 Erlendur Bogason
Owner & a PADI Master Scuba Trainer
Erlendur Bogason is a professional photographer, commercial diver and a PADI Master Scuba Diver Trainer.
He has been diving since 1992 and soon after a professional career started. He has been diving all over Iceland, as a photographer and a commercial diver.
In 1997 he decided to check, with his friend Árni, about a very interesting site that they had heard about in the fjord. They decided to try it out and Erlendur went in the water not knowing what to find. When he went in the water he dropped down to a strange structure at 33 m, it was the first time someone had dived down to the hydro thermal chimneys. However that chimney is not our famous Strytan but one of three structures at the same site. In the right condition in winter then you can see differences in the water when the warm water meets the cold water and the surface. They decided to go down there and at 15 m, Erlendur saw the massive structure that we know now as the Strýtan.
The same year they also found the wreck Standard that is located near the harbour of Akureyri along with multiple other places.
Few years later,in 2004, Erlendur was asked to check on another interesting location that was found by a side-scan sonar. When he dived down there he found another wonder at only 24 m, that was another set of hydro thermal chimneys, now called Arnarnesstrýtur.
Those two areas are unique world wide and the Strýtan was protected in 2001 and the Arnarnesstrýtan was protected in 2007. Erlendur is their official protector. Now he offers guided tours there almost everyday and aims to educate people about these wonders and the beauty of the underwater world in the north Atlantic.