About us
We offer a individual dives or a 4 day diving adventure. You can contact us by sending us email or calling us.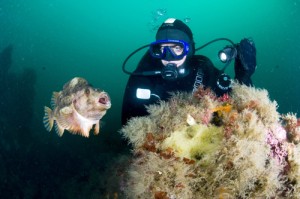 The owner of Strytan Divecenter, Erlendur Bogason, your diving guide started his dive carrier in 1993 diving for sea urchins. In1996 he started working for the Marine Research Institute in Iceland where he learned underwater research from Karl Gunnarsson marine biologist.
Erlendur has been doing underwater research with Karl at the volcanic island Surtsey. Diving at the new lava in Vestmannaeyjar islands, researching sea urchins (strongilocentrotus droebachiensis) in Eyjafjörður fjord, ocean quahog (Arctica islandica) in Þistilfjörður fjord among others. In 1997 Erlendur got his commercial diving certificate and the same year he discover the largest geothermal underwater chimney in shallow water in the world, situated just offshore from Ystavík bay in Eyjafjörður fjord. He was the first diver to dive down to see it.
In 2001 Siv Friðleifsdóttir minister of environment made the hydrothermal area the first underwater protected area in Iceland. In 1997 Erlendur dived the wreck of the German bark Standard in the harbour of Akureyri built in USA 1874 and the wrecks at Krossanes and Hrísey. In 2004 the Coast guard vessel Baldur found a new hydrothermal chimney area in shallow waters in Eyjafjörður, Arnarnesstrytur, with multibeam sonar. Since then Erlendu has worked with the University of Akureyri and Iceland Geosurvey researching Arnarnestrytur. In 2007 Jónína Bjartmars Minister of environment protected the Arnarnesstrytur area and Erlendur got special thanks for his work to have the area protected.
Erlendur works as a commercial diver and his speciality is research diving, still and video photography. In 2010 he started operating diving trips with tourists at the chimney areas, Ásbyrgi canyon, Grímsey island and teach diving as a PADI instructor.  Erlendur is on the committee for the protection of the submarine hydrothermal chimneys in Eyjafjordur  north Iceland.
Email: saevor@eyjar.is
Phone: +354 862 2949
Facebook: http://Facebook.com/pages/Akureyri/Strytan-Divecenter/116138238498
Twitter: http://twitter.com/strytan
Address:
Strýtan Divecenter
Huldugil 25
600 Akureyri
Iceland
Here we are, at GPS location: N 65°51.055′–W 18°11.583′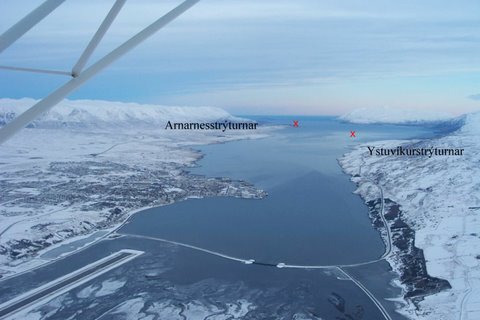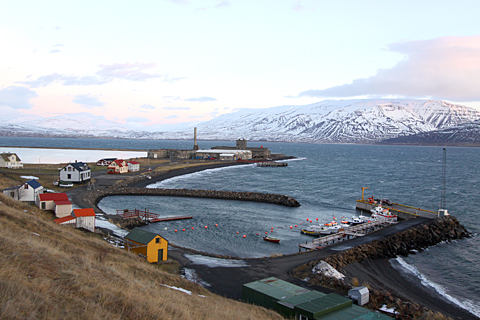 Hjalteyri home of Strytan Divecenter