Dry Suit Specialty Course #3
This course is a little bit more than the Dry Suit Specialty Course #1 and #2. It's for more experienced divers who want to get their
dry suit certification along with diving the hydrothermal chimneys, Arnarnesstrýtan and Strýtan.
The Dry Suit Specialty Course is perfect for those who seek warmth in any waters and especially in colder waters, like Iceland. The dry suit keeps you dry during the dive and therefor you'll not get as cold and you can possibly dive longer because you won't spend as much energy in keeping yourself warm.
The Dry Suit Specialty Course starts with theory in our Strýtan exhibition and classroom with your instructor and a very special made Strýtan Divecenter Dry Suit Specialty Course Slideshow. After the dry suit theory we'll start with two dives in front of our divecenter, where we practice to use our dry suit and also a little skill assessment. Between the dives we'll do a little debrief and discuss the next dive and what to do better to finish the course. After the two dives we sit down and finish the theory and all the questions that you might have about your dry suit or your next step in your diving adventures.
Why should you take this course with us?
All our instructors are very experienced in the dry suit and know how to dive and teach in it. Let them share their knowledge and stories with you so you can enjoy the course as much as possible with an awesome instructor! And where is a better place in the world to learn how to use a dry suit than in Iceland where you truly, really, need one? Plus you'll get a dive to Arnarnesstrýtan to meet our fishy friends and Stefanie and of course to the beginning of life on Earth, Strýtan!
What do you get from the Dry Suit Specialty Course?
Knowing how to dive in a dry suit can be very convenient, it's both warm and dry and therefor often makes you feel a little bit more comfortable than otherwise. Not to mention it's getting more and more popular to dive in one and current author of this article and instructor would not dive in anything else than a dry suit in water temperature below 20°C. Also the certification card you get in the end of the course lasts a lifetime and indicates that you know how to dive in a dry suit.
Weather and Conditions
It's said that Icelandic weather changes every 5 minutes, that's maybe not the exact case but it can change quite rapidly and the same goes with water conditions. Be aware that we can change our tours on a short notice to ensure your safety and so you have the best experience as possible.
It's good to bring clothes for every condition, the weather can be great in front of our divecenter, almost boiling, or it can be windy and quite cold.
Note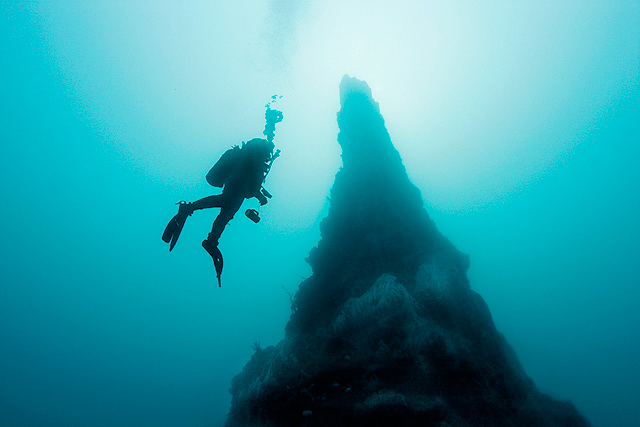 Book via email: strytan@strytan.is
Price: 100.000,- ISK per person.
Duration and Time
We start our first day at 9:15 where we do our theory and waterskill assessment.
Our second day starts at regular time, 8:15.
Included
All equipment.
Great instructor.
Two dives and classroom session.
Learning material.
Dry Suit Certification Card.
A champagne bottle popped just for you to celebrate the dry suit course!
Please Bring
Certification cards, minimum of Advanced Open Water Diver.
Log book.
Swimsuit for the hot tub.
Clothes for all weather conditions.
Diver Prerequisites
Advanced Open Water Diver Certification.
17 years old.
Being in good health is important.
Certification Requirements
Day 1:
Theory.
Confined Water Dive.
Waterskill assessment.
Open Water Dive.
Day 2:
Arnarnesstrýtan Dive.
Strýtan Dive.
Ratio
Our instructor to student ratio is always 1:4 so you can have all the attention you might need.