Iceland is full of incredible experiences and beautiful landscapes beyond our imagination, the underwater world is no exception there.
Every year the Humpback Whale migrates from the Caribbean to Iceland to feed, after spending few months in the warmth, mating and having their calves. From May to November (even longer periods sometimes) we have those magnificent beasts in the fjord and sometimes so close to shore that we can see them from the hot tub or even swim to them. The fjord is not only filled with Humpback Whales during the summer season but also we can see Minke Whales and many species of Dolphins.
We decided to grab the opportunity and offer private whale watching tours, just for you, your family and friends! There will be no other on the boat, except the captain and the guide, without your consent. You can decide when you want to go out since we go after your request. We might suggest you come early or late in the day so we won't end up in the sea breeze. Midnight tours will also be available for you! Just ask and we'll take you out in the midnight sun!
We start the tour by meeting up at the divecenter, where you can meet your guide and captain. Then we head out on the RIB boat to meet the whales and stay with them for about 2 hours. If you prefer, we also offer a shorter tour of 45 min. Sometimes that is quite enough to get a fantastic show! We'll share our knowledge with you and try our very best to give you a great experience. After the tour you can have a nice time in the hot tub and relax.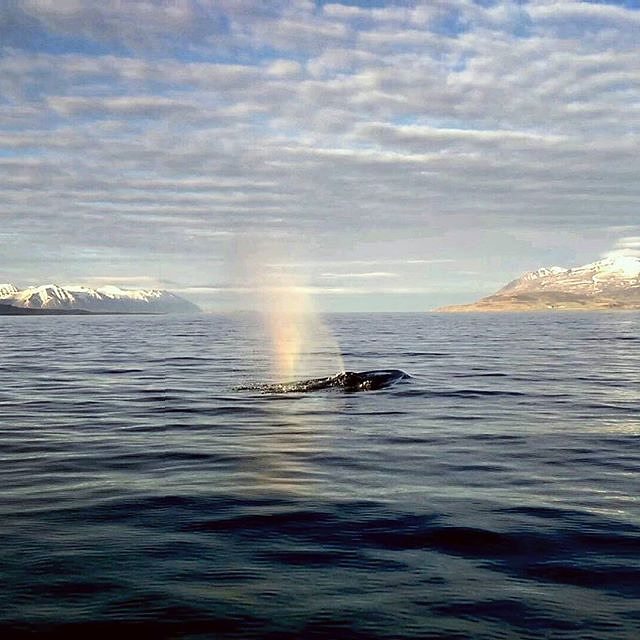 Included
All transport.
Experienced captain and a guide.
Hot tub and beer after the tour.
Please Bring
Swimsuit for the hot tub.
Clothes for all weather conditions, especially warm clothes for the boat.
Ratio
Just for you and your family! If you're only two we might ask if you'd like another two to three people to join you but never more than that, so it can be as private and personal as possible.
Duration & Time
Usually the whales are very close to our divecenter so we expect the boat ride to be very short. You can expect to spend two hours or 45 minutes with the whales. You choose!
We also go after request and can offer you midnight sun tours.
Weather & Conditions
It's said that Icelandic weather changes every 5 minutes, that's maybe not the exact case but it can change quite rapidly and the same goes with water conditions. Be aware that we can change our tours on a short notice to ensure your safety and so you have the best experience as possible.
It's good to bring clothes for every condition, the weather can be great in front of our divecenter, almost boiling, or it can be windy and quite cold, especially on the boat.
Price
15.000 ISK per person for the two hour tour.
Special offers for the 45 minutes tours during the summertime.